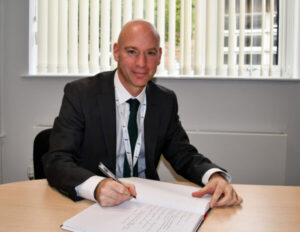 Anglian Learning is a highly successful charitable trust formed by academies who recognise the huge potential and benefits of coming together to form one larger group of schools.  Our members share the firm belief that successful learning communities are underpinned by ambitious vision, trust and strong inspirational leadership at all levels of the organisation; that excellence is not simply defined by Ofsted grades and league table positions; and that education can play a truly transformational role in the lives of children and contribute to the success and wellbeing of our wider society.
Our vision for Anglian Learning is for our learners to be dynamic and empowered – who thrive and lead in their communities: locally, nationally and globally.  Our four core values and principles guide our work to achieve our vision:

We will build an innovative partnership of academies, that excites, inspires and empowers our people to be the very best they can be, to have the confidence to think creatively, and embrace new challenges.
Through membership of Anglian Learning, our academies work with like-minded schools, leaders, teachers and all staff who are dedicated to ensuring that all of our academies can offer an excellent education to all pupils.  We believe in equality of opportunity, celebrating everyone's differences and supporting learners of all abilities from all backgrounds.  Developing our staff is key to the success of Anglian Learning and we are committed to providing the best professional learning and training for all of our workforce, empowering colleagues to embrace new ideas and think creatively.
Through our long and illustrious history via the village colleges, which place a strong emphasis of community education, we can also claim with justification to be educating learners well into their 70s and 80s.  We also provide extensive support for young families via our locality links, and through our commitment to community health and wellbeing in our Sports Centres, and truly delivering cradle to grave opportunities.  We underpin our relationships with a culture of support, respect, and trust, recognising we are stronger together.
Whether you are a parent considering sending your child to one of our schools; a prospective member of staff looking for the first or next step in your career; or a school that may wish to become a part of the Anglian Learning story, please see our website www.anglianlearning.org to get a flavour of what we offer as a Trust.  We are ambitious for ourselves and all those in our community to be the best we can be.  For financial information, click here. 
Jonathan Culpin
Chief Executive Officer